CCS Blog
Celebrating Seniors: Theatre Department
May 23, 2019
By Michele Suiter, HS Principal
It wasn't that long ago that Cindy, from Tianjin, China, found herself at Cascade Christian High School. Cindy arrived at CCHS halfway through her freshman year, and has been involved in a wide variety of leadership roles and extracurricular activities. This year, she directed our JH Theatre production, and acted in both our fall and spring productions. Here, she writes about her experience of directing our JH production with the use of our American Sign Language students: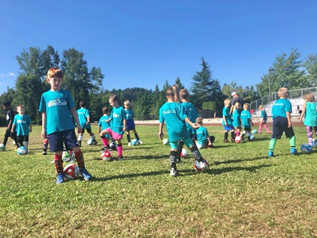 When I signed up to be a teacher's assistant for ASL1 last year, I did not expect to be immediately drawn to this beautiful language. As I learned about the deaf culture, I felt the same sparks as I felt facing an unfamiliar culture when I first came to America at the age of fifteen.
While I was in the ASL class, I was amazed by how theatrically expressive the students are. Sign language communicates through the visuals—spatial usage, facial expression, and other non-manual markers—the very qualities that make a good actor. Similarly, ever since the auditions for "Alice in Wonderland," the junior highers have constantly impressed me with their ceaseless enthusiasm and wonderful God-given talents. After I encountered an ASL theatre documentary, it became a dream of mine to combine those two groups together in one play. That little dream turned into a production. The junior highers and ASL students did not disappoint: the chemistry these two groups creates is phenomenal. It also warms my heart to see the acting partners becoming friends. —Cindy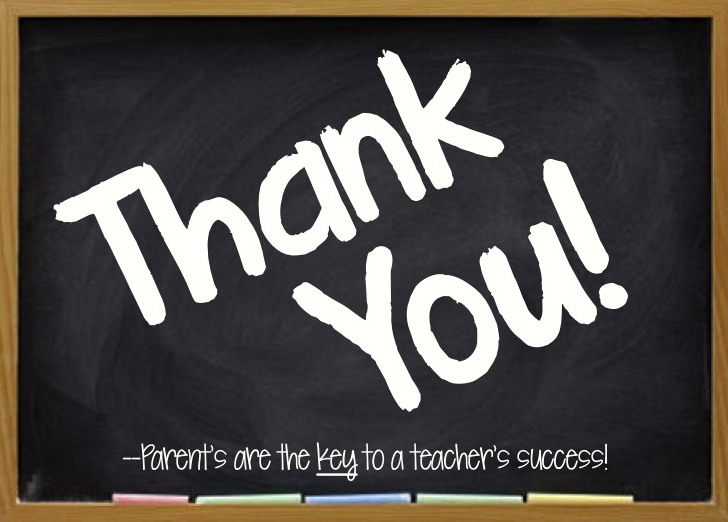 It seems like Baillie has done just about anything and everything related to our Theatre program. Whether it was building sets, being in the sound booth, directing, stage-managing, or acting, she is LITERALLY all things Theatre. Her ability to play just about any part and her eye for set design and staging are true gifts. It has been a joy to watch her grow over the years into a fine actress and an even finer human being. This spring's production of Radium Girls was her 21st play!
This being my twenty-first play, from elementary to the current times, Theatre has presented me many opportunities and relationships that I cherish dearly. Thank you to my parents, relatives, and friends for supporting me through these years, and thank you, Ms. Severeid, and the wonderful cast and crew that I'm blessed to call my family. —Baillie
I will never be able to hear the phrase "Off with her head!" without hearing Katie's voice. Katie has faithfully served our Theatre program at CCS for a few years behind the scenes. This year, she took on her first acting role as the Queen of Hearts in our production of Alice in Wonderland. A fashion designer, Katie has lent her talents to numerous shows and can be seen in one of her awesome creations in this photo.
Kyle is the quiet servant that gives so much to our school. Kyle makes hard work seem easy, and he has sacrificed countless hours to serve our school.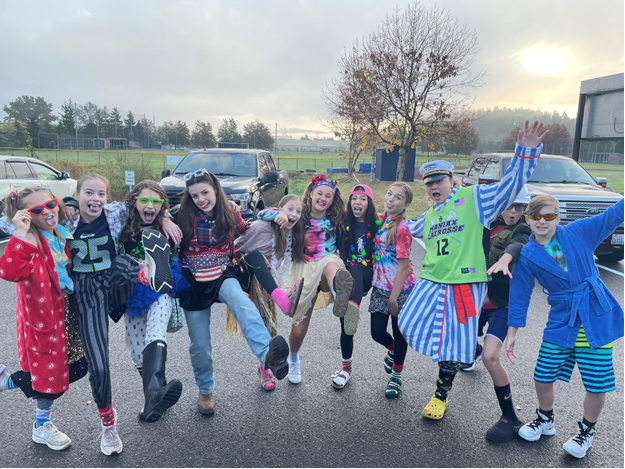 I'm known to some as the short sarcastic kid and to others as the sound guy. I'm continually honored and humbled to serve my school during events that require audio/visual work. —Kyle
We. Are. Seniors.
We. Are. Talented.
We. Are. Cascade Christian.